The class teacher is Mrs Watts
The class TA is Mrs Kelly (all day)
Other TAs working with us are Mrs Allen and Mrs Faith (part of the day)
Autumn 1
On our class web page you will find each term, information about what your child will be learning and key dates. Also look out for the weekly newsletters your child will bring home to see what learning we have been doing that week!
This half term, our topic is called 'A map of me,' we spend this half term settling your child into school, helping them learn the routines, support them with establishing friendships and learning how to use different areas which are both indoors and outside. We also learn about how different people in and out of school can help us. As the children spend time exploring their new environment and become confident learners, the adults get to know the children and what they can do. Each week we use stories and rhymes to focus our learning and the first half term is centred around books about 'ourselves'and favourite stories that the children have.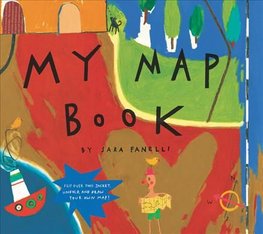 Once children are settled we start to introduce our phonics sessions, we use the Read, Write Inc scheme and there will be an opportunity for parents/carers to learn more about this in the first half term. We also do daily Maths sessions, practising skills such as counting, recognising numbers and exploring the composition of numbers.
In our RE sessions we will be introducing our prayer space as a quiet place for children to use and then begin with the topic of 'Domestic Church' where we will explore the theme of families and being part of God's family.
Thurs 2nd Sep- Start of the school year (children are in either group A or B for 5 days)
Tues 7th Sep- Group A stay for lunch
Wed 8th Sep- Group B stay for lunch
Thurs 9th Sep- Children in full time 8.40am-3.30pm
Mon 20th-Thurs 23rd Sep- Balanceability
Tuesday 21st Sep @ 4.15pm- Phonics workshop and information for parents
Mon 18th Oct- Individual/sibling photographs
Fri 22nd Oct- Last day of Autumn 1 term
Tues 2nd Nov- Start of Autumn 2 term
PE is every Monday afternoon and taken by PE specialists, Ellie and Harrison. Your child does not need a PE kit yet for these sessions.
The children also have music on a Monday afternoon and for this they have a music specialist, Miss Palko.
We change books on a Monday, Wednesday and Friday. Once the children are settled in school you will be given more information about reading books.